Links
Archives
The deepest secrets and drunkenest rantings from Australia's premier pop combo
Thursday, November 18, 2004
Hey there gang. And cheers to everyone in Rural victoria for making our trip to Camperdown last weekend so tops. Cheers to Blueline Medic for rocking, and for the local band before them, who obviously I've forgotten the name of. A special thankyou to the guys from Siphon, who we well and truly missed, due to our essential stop at Vegetarian Orgasm once we got to Melbourne, but found it in their hearts to take a coupla pictures of us for the record. And here they are: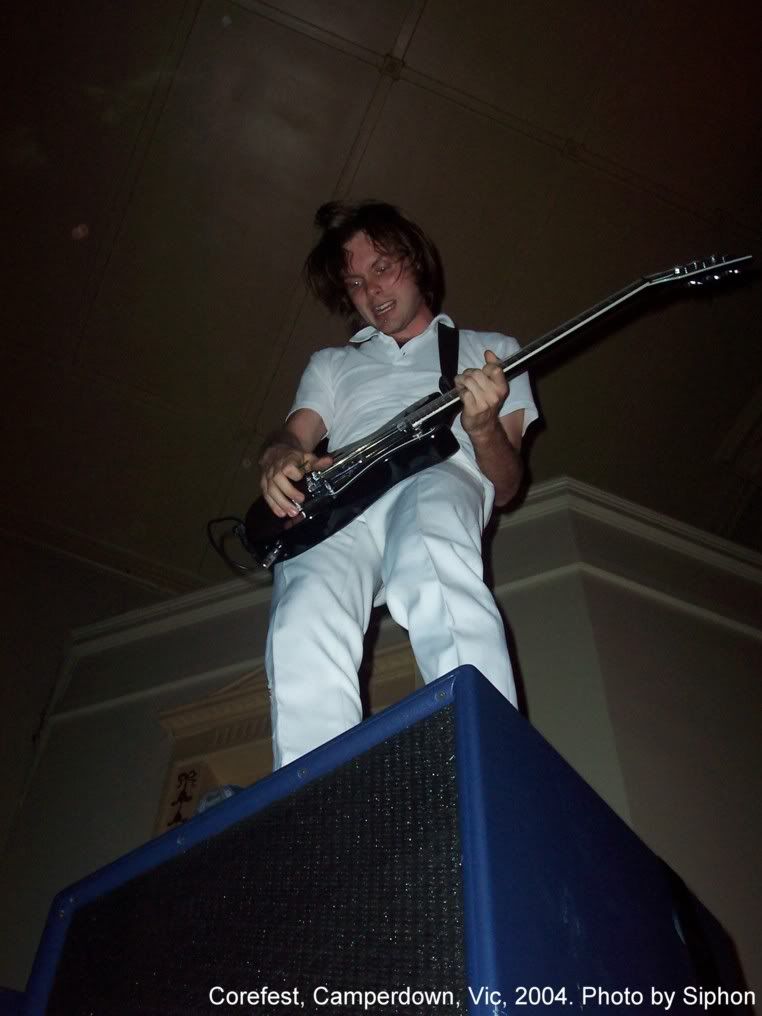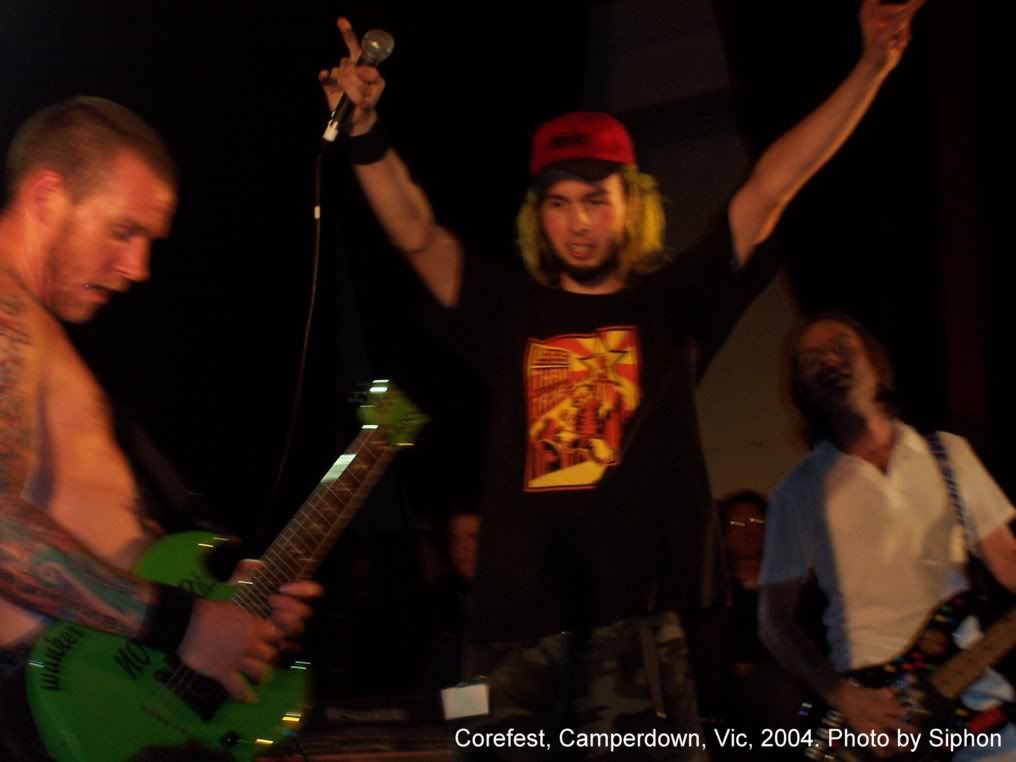 I had the rare priviledge of getting up onstage with The Drugs the other day at Newtown Festival, for a rousing rendition of their Rock Against Howard track "I was a teenage voter". Cheers to Ian Baddley and the gents for that honour, and to Fiona for the snapping: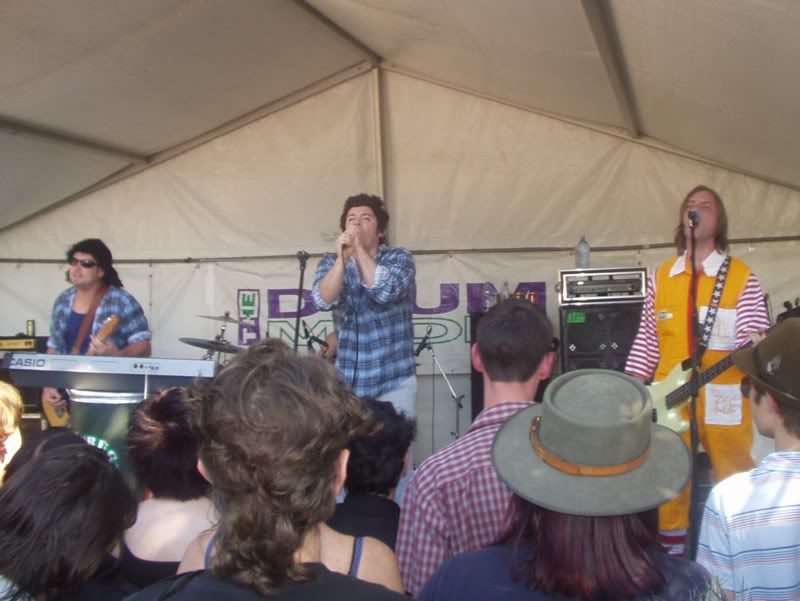 And Jason and I, as well as the extended Whalley family, a stray Israeli and many others, headed down to Canberra last monday to yell at the cunts inside the big building with grass on the top of it about their continued fucking around of the refugees. Much fun was had by all: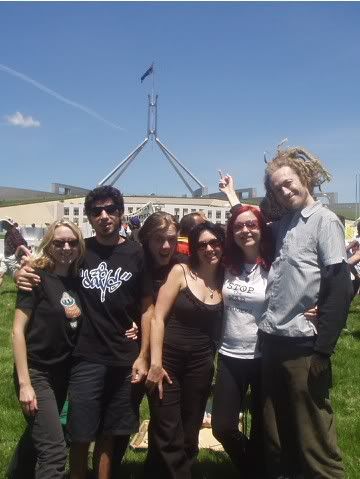 Including our good mate Merlin from Big Brother: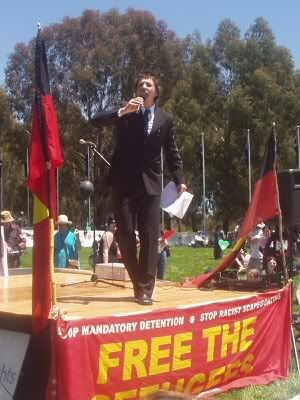 And this gentleman, almost certainly straight out of Police Academy 2: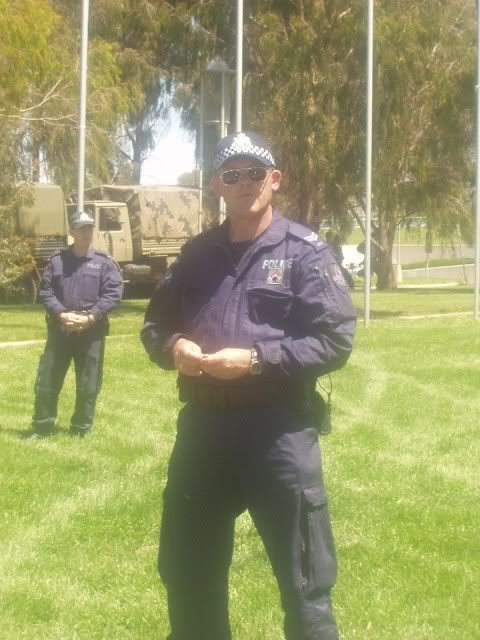 but maybe not my good friend Senator Bartlett: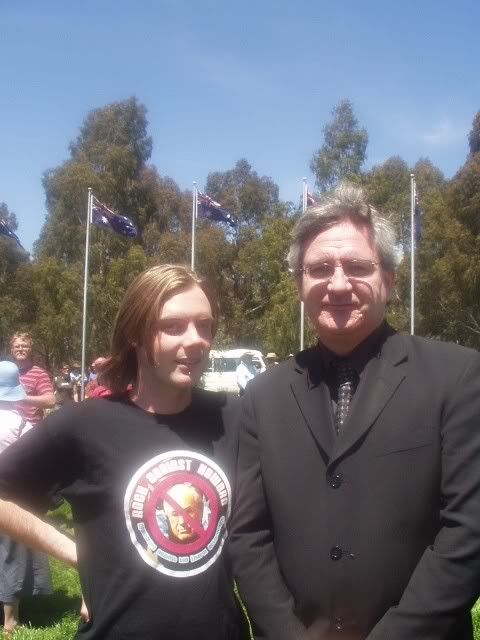 Cheers to you all. See you at our next gig, at the Palais in Newcastle, on the 10th of December.
Good Bloody Onyas,
Lindsay.
Links to this post: