Links
Archives
The deepest secrets and drunkenest rantings from Australia's premier pop combo
Saturday, June 17, 2006
Saturday, June 17
Day off. Phil McKellar prefers to spend his weekends with his two near-newborn twins. Apparently, compared to us, he prefers their mature conversation skills and superior toilet-training. Jets whipped Wests arses, 54-10.
So Tom and Gordy finished their basic tracks on Thursday night. to be precise. And that included a time signature change and everything. Aren't they just wonderful? So we all celebrated, although the Doctor went home, because the next day he had to start laying down the second guitar parts for all of the songs.
And that's what happened. 22 out of the 27 songs now have all the guitars, bass and drums. This includes all rhythms bits, solos, pickslides, feedbacks and fingertapping. Yes, even a bit of fingertapping. Just a bit.
Here's some pictures.
Some amp heads: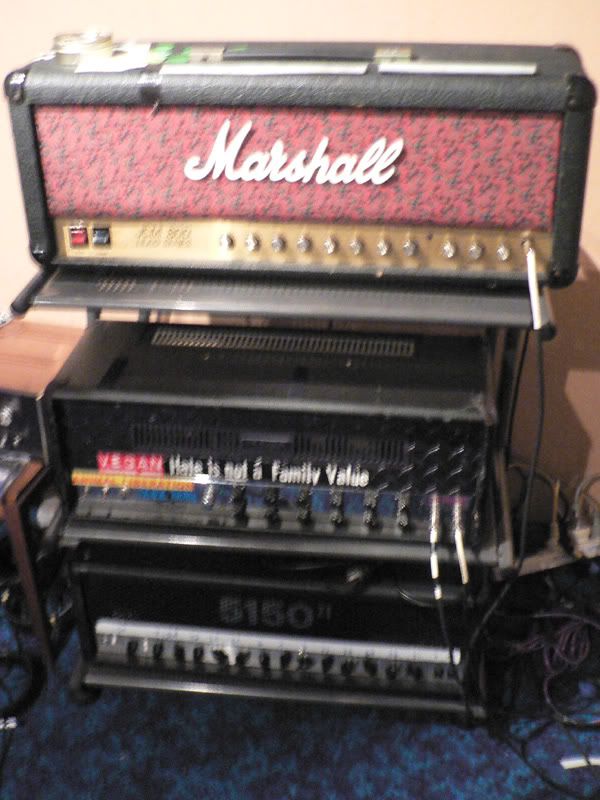 Some more amps and boxes: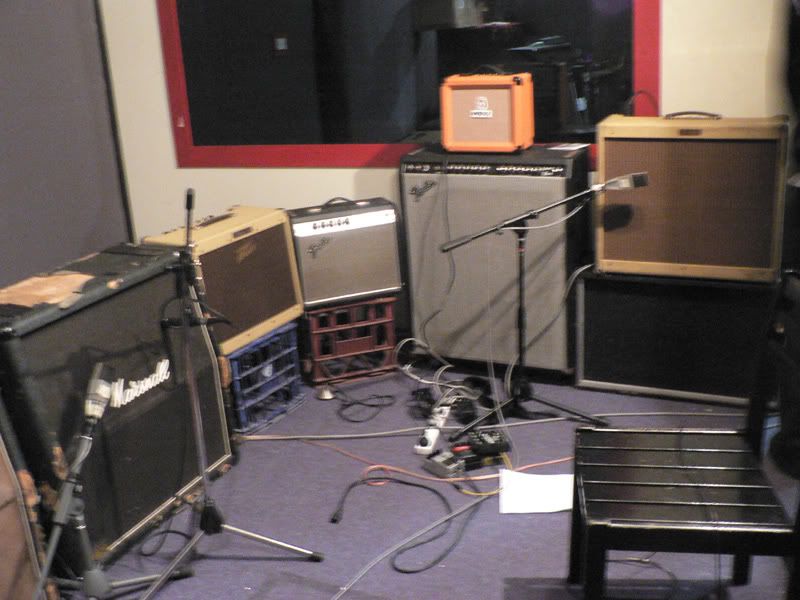 Some more amps and boxes from the other side of the room: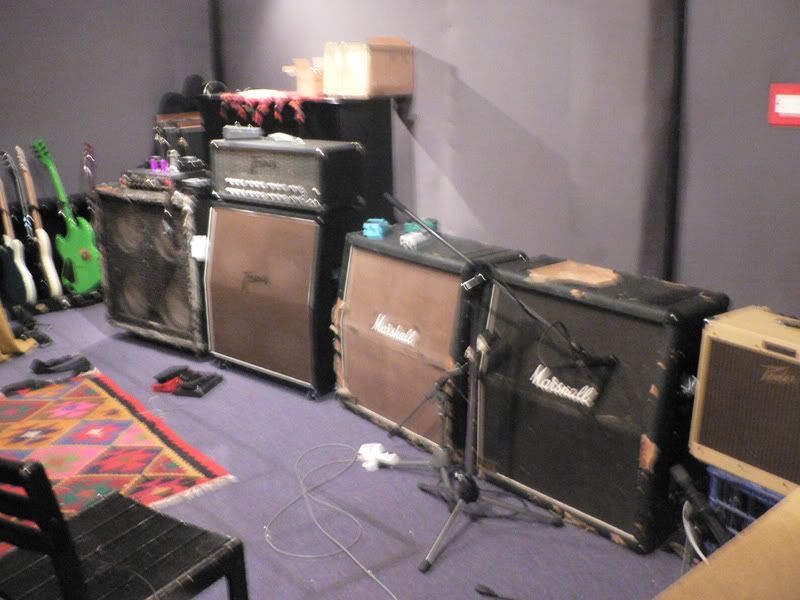 Amps and guitars: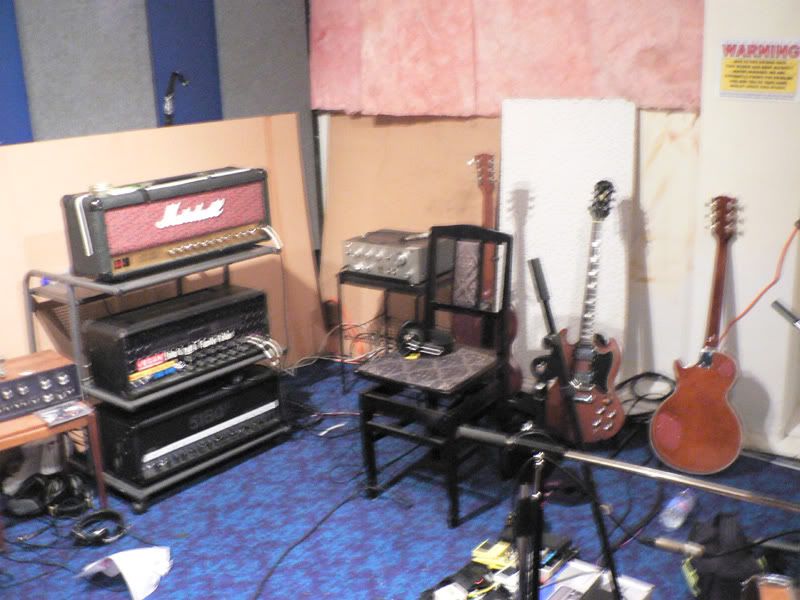 Tom laying down the groove (that means playing his bass):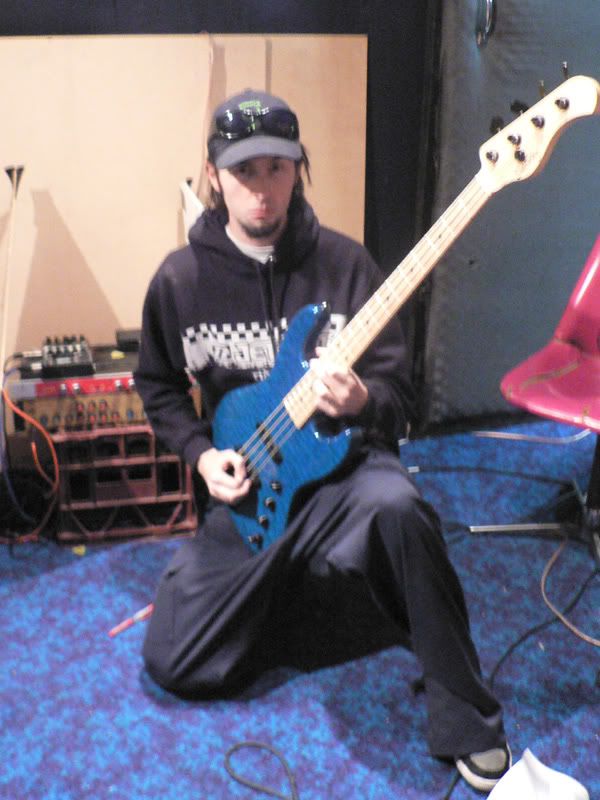 Gordy, having finished the thing he's second best at, begins doing what he's best at: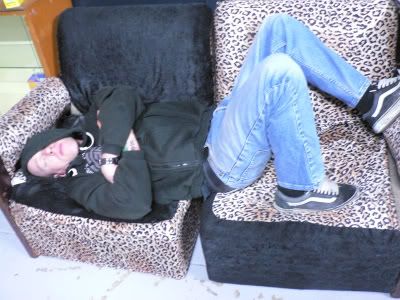 Comments:
Great to hear you boys are finally getting your shit together. I spoke to Jay last year in brisbane after a SRB gig and he said "album out by the end of the year".... well it seems like you were a bit off the mark with that timeline - but i suppose a new album is better late than never! When should we expect to hear about some tour dates??
Post a Comment
Links to this post: