Links
Archives
The deepest secrets and drunkenest rantings from Australia's premier pop combo
Tuesday, June 20, 2006
So, two days off, one day on. The doctor's sick, but he finished his guitar parts yesterday, so that makes him fully sick. Which means that all the musical instruments are done. Drums, Bass and Guitar. That's right: no pianos, no tubas, not even the farfisa that's been beckoning to us from the corner. Wait a second, there is one more piece of musical instrumentation left for the album – the vibraslap. Once we work out where it's going to go.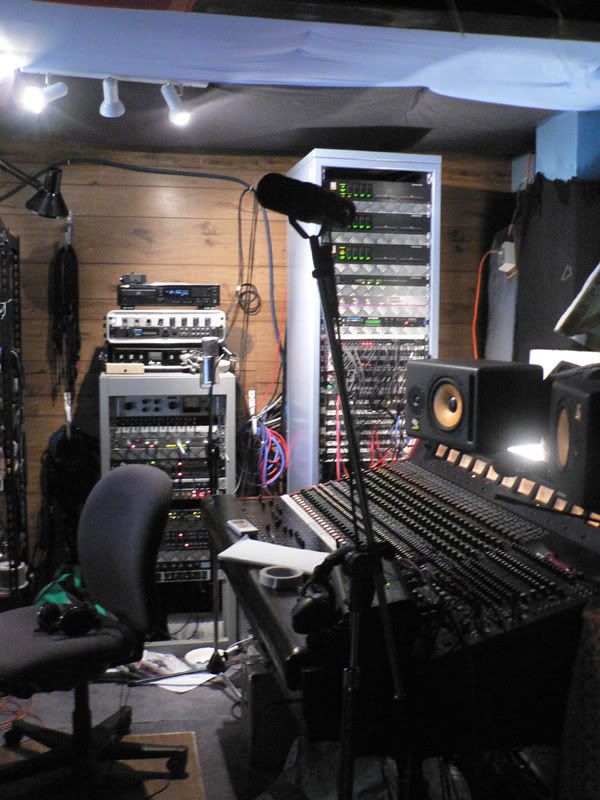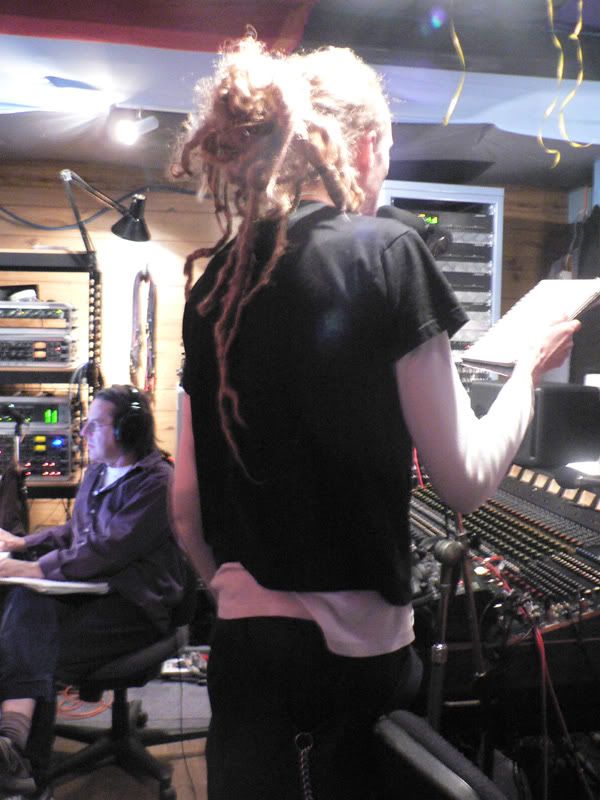 So halfway through yesterday Jason and Tom started on the vocals. They're doing them song by song, all the leads, doubles and backing vox. There is even talk of letting the Doctor and maybe even Gordy near the mic. The preferred method thus far is to stand in front of the speakers in the control room and bash it out into some fancy mic. No headphones, no worries.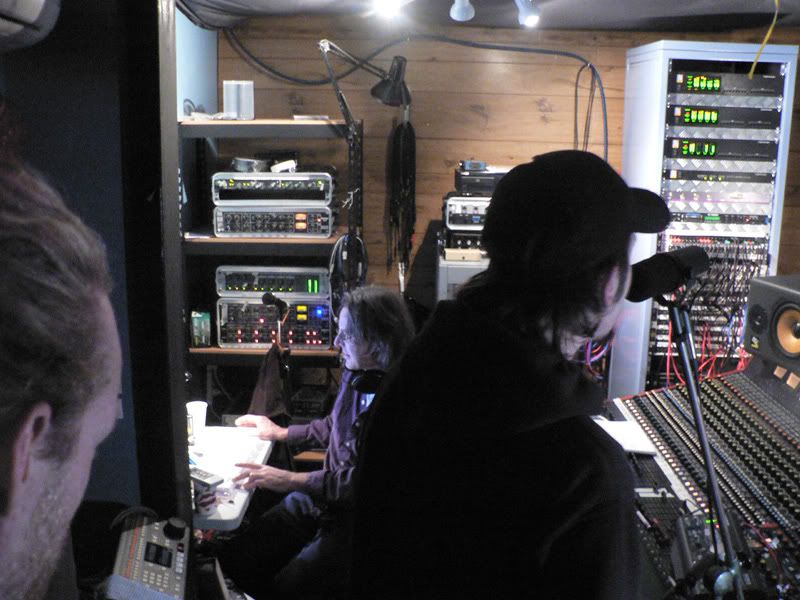 Tom's singing some backing vocals right now, and he's singing, this may give you an exclusive insight into the lyrical depth on this album: "Cool, whoah-oh-oh… Mule whoah-oh-oh-ohh"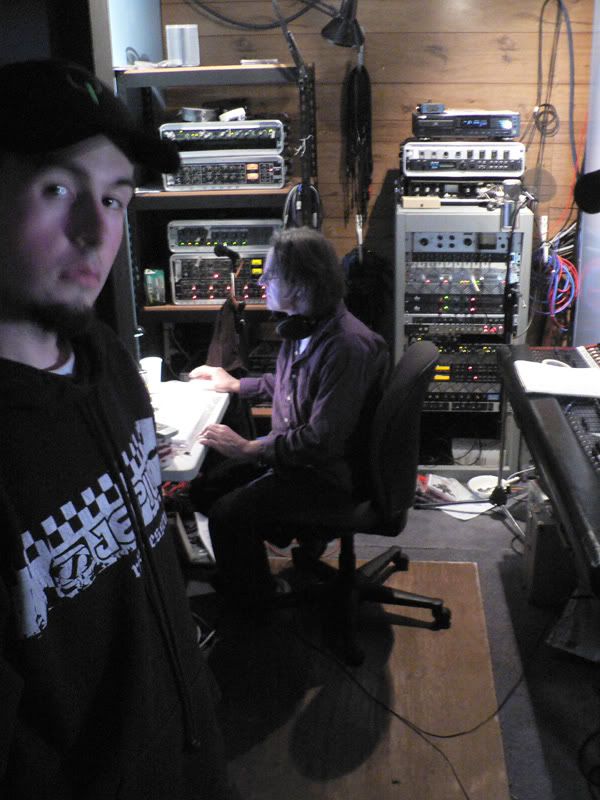 Oh, and Nigel Roberts from Ray White Industrial has got a little shed just round the corner for auction. We weren't interested, but if you want to take a look, here's his card: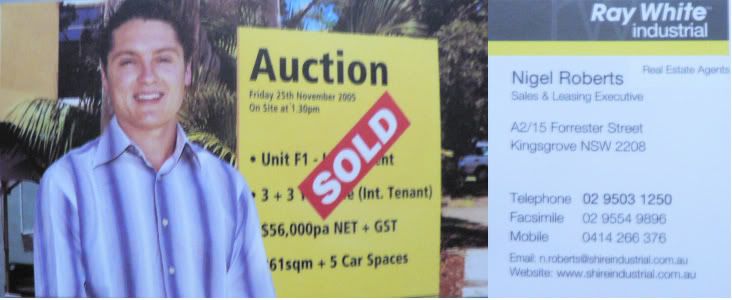 Lesson for today: Don't fret when your choruses sound more bombastic than Toto, more harmonies than a Stryper song. Don't feel bad about losing that all important top harmony: That's why god invented the third chorus. For the specific purpose of overloading with more decadent vocal layers than David Coverdale ever poked a mic stand at. Here endeth the lesson. Amen.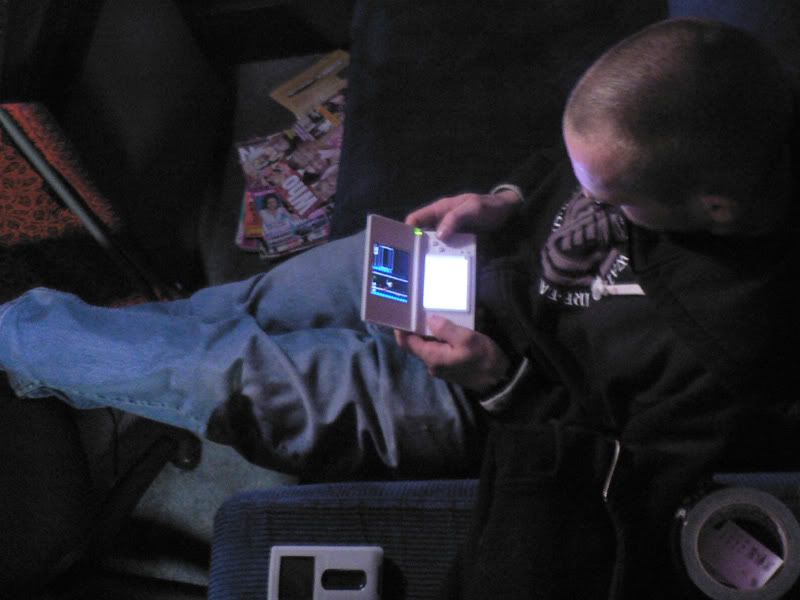 Links to this post: